Our strategic location
Your gateway to the Balkans
Varna as a transit hub
Bulgaria, located in the southeastern part of Europe, locked between the Black Sea and the Danube river, is a strategic crossing point of main East- West traffic to/from Asia and North-South traffic to/ from the Mediterranean and.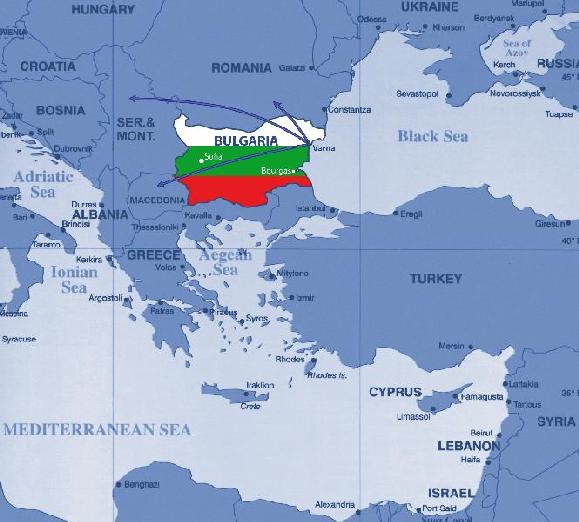 Varna in the past
Millesian Greeks founded the city that is nowadays known as Varna in the th 6 Century BC and gave it the name Odessos. Quite soon it became one of the most important commercial centers along the Black Sea coast and the main import-export port of the Roman province Moesia. Throughout history, rule over Varna changed from Greek via Thracian to Roman through numerous wars and battles over the strategic location of the settlement. In 681 AD local tribes (Thracians, Slavs and Bulgars) joined forces to form the First Bulgarian Kingdom (681-1018) and Varna, situated close to the capital Preslav, became an important trade and transport hub. In 863 Bulgaria adopted Christianity, which boosted trade and the importance of Varna grew. During the Second Bulgarian Kingdom (1018-1185) Varna was the largest Bulgarian port. Its significance as a thriving centre of trade and a transport hub increased further under the reign of Ivan Asen II, who enhanced relations with the Catholic West, esp. with Genoa, Venice, Dubrovnik. After falling under Ottoman domination in 1396, it continued to grow in importance and was the biggest Black sea port of the Ottoman empire. Ever since gaining its independence in 1876 Bulgaria, and its main port Varna, has played a crucial role as the basic trade industrial center and sea gateway to the Balkans.
Varna today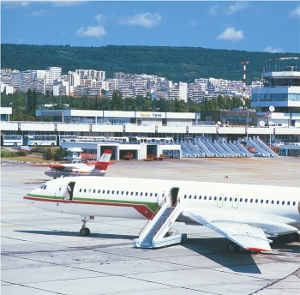 Due to its strategic location Bulgaria has always played an important role in international trade and perfectly serves transshipment and feedering purposes. Varna is the best port for transshipping cargo destined to Serbia, Macedonia, Kosovo and all CIS countries.
Varna port - terminals
- Port Varna-East - Specialises in handling general cargo, grain in bulk, and fertilizers in bags. Container terminal operated. Ro-ro vessels also handled.
- Port Varna-West - Situated 30km west of the city of Varna. Specializes in handling bulks (coal, phosphorite, ores, chemicals, sugar, cement). Container terminal operated.
- Port Balchik - Situated 45km north of the city of Varna. Cclude grain, timber and cattle.
in Lesport - Situated 11km west of Varna. Specialises in handling timber and livestock.
- Rail Ferry Terminal situated near Varna
Private Warves in the area are:
- Power Station - specializes in coal handling
- Oil Terminal - specializes in crude oil, oil products and molasses
- Port of PCHMV - grain, steel products
- Lesport - Situated 11km west of Varna. Specialises in handling timber, steel products.
Major container lines which call Varna ports are:
Maersk Sea Land, MSC, Hapag-Lloyd, CMN, Italia Marittima, CMA-CGM, Evergreen, Senator Lines, Hanjin, NYK, UASC, K-Line, COSCO, China Shipping, Norasia, ZIM Line, Hamburg Sued, APL, MCL, BULCON, etc.