Company Profile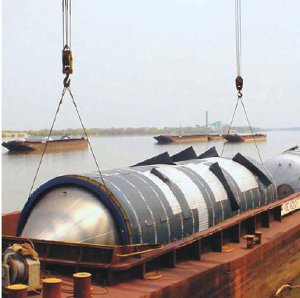 Uniting shipping solutions for premium service
Unishipping International is a full logistics service provider with more than 19 years of experience in the everexpanding and challenging transport and logistics industry. It provides a full range of forwarding and logistic solutions through its associated companies, all part of the Unishipping International Group: Unishipping International LTD, Uniport Co. Ltd., United Chartering Ltd. and Galerios Marine Ltd. Through hard work, professionalism, innovations and profound care for our customers, we have built up a solid reputation that is now associated with reliability, precision and personal touch and have established ourselves as one of the respected and renowned forwarders in Bulgaria.
Based in the port city of Varna, Unishipping International Ltd was established in 1993 as a small family business. Marching forward through the years, it expanded and has developed into a dynamic company, employing highly motivated and qualified personnel. Strategically located in the major ports (Varna and Bourgas sea ports and Rousse port on the Danube river) as well as Sofia airport, we constantly work to better serve the needs of our customers and partners.
President:
Address:

Office phone numbers:
Office fax number:
Office telex number:
E-mail:
Internet Web:

Mr. George Belev
29, Tzar Simeon I Str., 2-nd Floor, Office 9B, 9000 Varna, BULGARIA
+ 359 52 601634, 606757, 606759, 6623810
+ 359 - 52 - 606758
77290 USHING BG
info@unishipping.net
www.unishipping.net

Services Portfolio:
Airfreight export/ import
Seafreight import/ export - FCL/ LCL
Land transport - road & rail
Logistics freight management
Project management
Door-to-Door and express deliveries
Cargo / Marine insurance services
Customs brokerage

Memberships:
National Association of Bulgarian Forwarders (NSBS)
Bulgarian Chamber of Shipping,
Regional Association of Ship Brokers & Ships Agents
FIATA
World Cargo Alliance (WCA)
All World Shipping (AWS)
Advanced Professional Logistics Network (APLN)
China Global Logistics Network (CGLN)
Global Project Logistics Network (GPLN)
Atlas International Network
Global Logistics Network (GLN )
Air& Ocean Partners Network (AOP)
Services Profile
Unishipping International provides a wide network of transport services to and from the entire world by sea / air / land. Our cooperation with reliable agents and carriers, the personal touch, the rich experience in the field and the highly qualified personnel are just some of the factors through which we has established ourselves as one of the top forwarding firms in Bulgaria.